Senior Director, Discovery Virology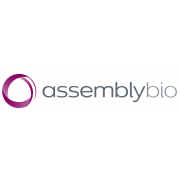 Senior Director, Discovery Virology
Senior Director, Discovery Virology
Department: Biology
Location: South San Francisco, California, United States
We are seeking an experienced, creative, and highly motivated scientist with industry experience in Virology and small molecule drug discovery. This individual will head Biology efforts in support of Assembly's goals of identifying novel antiviral drug candidates. In addition to leading Discovery Virology, this individual will work closely with the CSO and Sr Research Staff in Medicinal Chemistry and DMPK to contribute to target selection and overall Research strategy.
Key Responsibilities include:
Leading, managing, developing, and expanding Assembly's Discovery Virology group to support biology efforts (e.g. development of target biology and biological profiling of inhibitors) and meet the needs of Research in the short and long term.
Effective teamwork with colleagues in Medicinal Chemistry, DMPK, and Clinical Virology, to support all stages of drug discovery (target ID to screening to nomination of drug candidates)
Effective collaboration with other departments within the company (Clinical, Business, Finance, Legal, Human Resources, and Manufacturing) to maximize the effectiveness, capability, and impact of Discovery Biology and Research
Effective management of external collaborative Research opportunities and CROs
Contribution to the development of Research Strategy including specific drug targets and disease areas
Preferred Qualifications include:
Not sure if you are qualified for this position?  We know that skills and experience can show up in different ways and we welcome resumes from a broad range of applicants.  You are encouraged to apply even if you do not meet each of the listed preferred qualifications.
PhD in the life sciences, ideally in microbiology or virology
13+ years of experience in academic and/or industry positions
Experience in successfully managing, leading, and developing Research teams
Experience in infectious disease related biology, ideally virology
Experience in small molecule drug discovery including screening and SAR development
Experience in managing external Research collaborations and Contract Research Organizations
Strong communication, management, and leadership skills
Ability to work collaboratively and effectively across the organization
Ability to contribute to strategy; ability to proactively conceive and propose new Research ideas; able to establish infrastructure to support new Research initiatives
About Assembly Bio
Assembly Biosciences (NASDAQ: ASMB) is a clinical stage biopharmaceutical company with cutting-edge therapeutics potentially capable of improving millions of lives around the world.  We pride ourselves on creating a culture and work environment that is scientifically driven, ambitious, and collaborative. We encourage diversity of thought that leads to great innovation and are looking to add great people to our dynamic team who are driven to transform the lives of patients.  We are currently focused on the development of two intelligently designed, scientifically novel clinical platforms:
An HBV program intent on creating a new class of oral therapeutics to finally cure hepatitis B.  Our program is built on ingenuity, vision and experience and has the potential to improve cure rates for individuals with chronic hepatitis B (HBV) in our lifetime. Our strong scientific expertise in discovering small molecules targeting the HBV core protein has made us a leader in the field.
A Microbiome program of potentially life-changing oral live biotherapeutics to transform the treatment of an entire range of diseases linked to the microbiome.  We believe our Microbiome platform represents a best in class approach, translating naturally evolved, bacteria-host pharmacological interactions into rationally selected, live oral biotherapeutics.
Assembly Bio has a strong balance sheet and is well-positioned to advance our innovative research and potential medicines in HBV-cure and the Microbiome.  Headquartered in South San Francisco, CA, Assembly Bio also operates a microbiome manufacturing facility in Groton, CT, and has offices in China. 
AAP/EEO Statement
Assembly Biosciences is an Equal Opportunity Employer and prohibits discrimination and harassment of any kind. We are committed to the principle of equal employment opportunity for all employees and to providing employees with a work environment free of discrimination and harassment. All employment decisions are based on business needs, job requirements and individual qualifications, without regard to race, color, religion or belief, national, social or ethnic origin, sex (including pregnancy), age, physical, mental or sensory disability, HIV status, sexual orientation, gender identity and/or expression, marital, civil union or domestic partnership status, past or present military service, family medical history or genetic information, family or parental status, or any other status protected by the laws or regulations in the locations where we operate. We will not tolerate discrimination or harassment based on any of these characteristics.
Apply for this Job
* - required fields
Resume/CV *
Cover Letter
Will you now, or in the future, require visa sponsorship for employment? *
Please selectNoYes
U.S. Equal Opportunity Employment Information (Completion is voluntary)
Individuals seeking employment at this company are considered without regards to race, color, religion, national origin, age, sex, marital status, ancestry, physical or mental disability, veteran status, gender identity, or sexual orientation. You are being given the opportunity to provide the following information in order to help us comply with federal and state Equal Employment Opportunity/Affirmative Action record keeping, reporting, and other legal requirements.
Completion of the form is entirely voluntary. Whatever your decision, it will not be considered in the hiring process or thereafter. Any information that you do provide will be recorded and maintained in a confidential file.
Gender
--MaleFemaleDecline To Self Identify
Race
--American Indian or Alaskan NativeAsianBlack or African AmericanHispanic or LatinoWhiteNative Hawaiian or Other Pacific IslanderTwo or More RacesDecline To Self Identify
If you believe you belong to any of the categories of protected veterans listed below, please indicate by making the appropriate selection. As a government contractor subject to Vietnam Era Veterans Readjustment Assistance Act (VEVRAA), we request this information in order to measure the effectiveness of the outreach and positive recruitment efforts we undertake pursuant to VEVRAA. Classification of protected categories is as follows:
A "disabled veteran" is one of the following: a veteran of the U.S. military, ground, naval or air service who is entitled to compensation (or who but for the receipt of military retired pay would be entitled to compensation) under laws administered by the Secretary of Veterans Affairs; or a person who was discharged or released from active duty because of a service-connected disability.
A "recently separated veteran" means any veteran during the three-year period beginning on the date of such veteran's discharge or release from active duty in the U.S. military, ground, naval, or air service.
An "active duty wartime or campaign badge veteran" means a veteran who served on active duty in the U.S. military, ground, naval or air service during a war, or in a campaign or expedition for which a campaign badge has been authorized under the laws administered by the Department of Defense.
An "Armed forces service medal veteran" means a veteran who, while serving on active duty in the U.S. military, ground, naval or air service, participated in a United States military operation for which an Armed Forces service medal was awarded pursuant to Executive Order 12985.
VeteranStatus
--I am not a protected veteranI identify as one or more of the classifications of a protected veteranI don't wish to answer
Why are you being asked to complete this form?
Because we do business with the government, we must reach out to, hire, and provide equal opportunity to qualified people with disabilities1. To help us measure how well we are doing, we are asking you to tell us if you have a disability or if you ever had a disability. Completing this form is voluntary, but we hope that you will choose to fill it out. If you are applying for a job, any answer you give will be kept private and will not be used against you in any way.
If you already work for us, your answer will not be used against you in any way. Because a person may become disabled at any time, we are required to ask all of our employees to update their information every five years. You may voluntarily self-identify as having a disability on this form without fear of any punishment because you did not identify as having a disability earlier.
How do I know if I have a disability?
You are considered to have a disability if you have a physical or mental impairment or medical condition that substantially limits a major life activity, or if you have a history or record of such an impairment or medical condition.
Disabilities include, but are not limited to:
Blindness
Deafness
Cancer
Diabetes
Epilepsy
Autism
Cerebral palsy
HIV/AIDS
Schizophrenia
Muscular dystrophy
Bipolar disorder
Major depression
Multiple sclerosis (MS)
Missing limbs or partially missing limbs
Post-traumatic stress disorder (PTSD)
Obsessive compulsive disorder
Impairments requiring the use of a wheelchair
Intellectual disability (previously called mental retardation)
DisabilityStatus
--Yes, I have a disability, or have a history/record of having a disabilityNo, I don't have a disability, or a history/record of having a disabilityI don't wish to answer
Reasonable Accommodation Notice
Federal law requires employers to provide reasonable accommodation to qualified individuals with disabilities. Please tell us if you require a reasonable accommodation to apply for a job or to perform your job. Examples of reasonable accommodation include making a change to the application process or work procedures, providing documents in an alternate format, using a sign language interpreter, or using specialized equipment.
1Section 503 of the Rehabilitation Act of 1973, as amended. For more information about this form or the equal employment obligations of Federal contractors, visit the U.S. Department of Labor's Office of Federal Contract Compliance Programs (OFCCP) website at www.dol.gov/ofccp.
PUBLIC BURDEN STATEMENT: According to the Paperwork Reduction Act of 1995 no persons are required to respond to a collection of information unless such collection displays a valid OMB control number. This survey should take about 5 minutes to complete.
BACK | NEXT